Cultivation and Crop Care
The estate went over to Organic Farming in 1993 and grass is grown permanently under the olive trees with wild grass species in particular encouraged.
Fertilizers are mainly natural organic nitrogen-based and are aimed essentially at feeding the grass.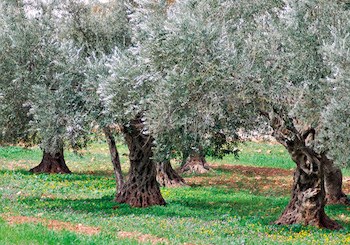 The harvest is done by hand using combs and nets. It starts in mid-September and finishes by the end of October. Once the olives have fallen onto the nets, they are transported to the estate oil mill where they are pressed within six hours.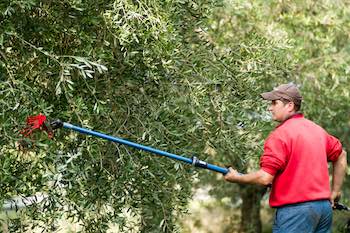 Before the actual processing begins, the leaves and twigs are removed in a hydropneumatic washing machine powered by mains water from the Municipality of Comiso's Limestone Springs.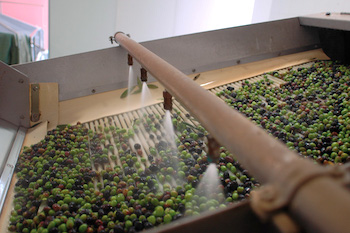 The olives are milled by a hammer crusher with counter-rotating grill. The gauge of the grill varies according to the variety and degree of ripeness of the olives.
The paste is kneaded in stainless steel kneading tanks at a temperature no greater than 26°C.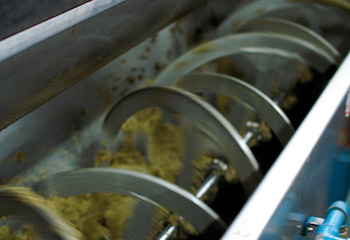 Extraction and Separation
The oil is extracted using the latest generation centrifuge programmed for a two and a half phase process. This extraction method requires the addition of a small amount of water at no more than 26° C.
Separation is the final stage of the extraction process. it is carried out in a separator with automatic discharge which is cleaned every hour during operation.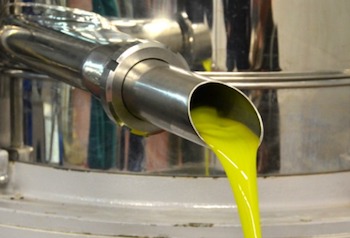 The oil is stored in a room of stainless steel tanks with capacities of between 1,000 and 1,500 litres.
The room is air-conditioned to maintain a constant tem- perature of between 13° and 15° C. All the tanks are connected to a control unit that injects nitrogen at a controlled pressure.